About the Doctors
Michael Mayhew, DDS, MS, PA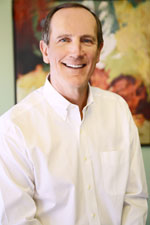 Dr. Mayhew received his DDS in 1979 and his MS in Pediatric Dentistry in 1981 from the UNC School of Dentistry. He joined a pediatric dental practice in Boone, NC that year and in 1984 returned to the UNC School of Dentistry to obtain his orthodontic degree, receiving his specialty certificate in orthodontics and MS in Orthodontics in 1986. He returned to his practice after graduation and since 1986, Dr. Mayhew has operated a dual practice in Pediatric Dentistry and Orthodontics. Dr. Mayhew was the first dual trained and dual Board Certified practitioner in North Carolina to stay active in both specialties.
Although active in private practice, Dr. Mayhew has maintained his interest in education by teaching at the UNC School of Dentistry in the Pediatric Dentistry Clinics and as a guest lecturer in the Department of Orthodontics. He began to lecture on various topics at society meetings in the 1990's and joined the Ormco group of Damon Teachers in the early 2000's. Dr. Mayhew became actively involved in digital orthodontics with Cadent in 2003, playing an integral role in advancing the clinical applications of transferring computer assisted treatment to the patient. He further assisted in the utilization and standardization of the iTero intraoral scanner that eliminates impressions. Dr. Mayhew's office was the first in the United States to utilize the intraoral scanner to complete virtual setups and the indirect bonding process, enhancing doctor/staff efficiency and bringing the latest technological advances in orthodontics to clinical reality.
With the companies Ormco, Cadent OrthoCAD and Kodak Carestream, Dr. Mayhew has enjoyed contributing his knowledge in orthodontics on self- ligation, CAD-CAM digital orthodontics, and 3-D imaging, having lectured throughout the US, Canada, Europe, Australia and Asia since 2003.
Dr. Mayhew is an active member of the American Association of Orthodontists and the American Academy of Pediatric Dentistry as well as regional, state, and local dental organizations, having held leadership positions in organized dentistry. He is a past president of the UNC Orthodontic Alumni Association and a past president of the North Carolina Academy of Pediatric Dentists. In 2010, Dr. Mayhew was honored into membership of the American College of Dentists. In 2014, he was inducted into the International College of Dentists. He serves on the Sports Medicine Team at Appalachian State University and organized and serves as the Director for the North Carolina-South Carolina Damon Study Club.
Beyond his professional life, Dr. Mayhew is married to Sara and has three children, Kelly, John, and Katherine as well as one grandchild, Emma Rose. He enjoys family activities, golfing and fly fishing as well as supporting the Appalachian State Mountaineers and is active in multiple community activities.
---
Nicole Scheffler, DDS, MS, PA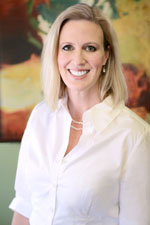 Dr. Nicole R. Scheffler graduated Magna Cum Laude with high honors in Chemistry and a minor in art from Colgate University in Hamilton, NY. There she also played Division I basketball and was a high jumper/triple jumper on the Track and Field team. Dr. Scheffler earned her dental degree from the University of North Carolina – Chapel Hill with honors with distinction and also received numerous awards for her academic, leadership and research accomplishments. She remained at UNC-Chapel Hill for her orthodontic education as an Andrew McArthur Brooks Fellow and received both a Certificate in Orthodontics and a Master's Degree from one of the most well respected and prestigious orthodontic programs in the world. Dr. Scheffler has continued her affiliation with the Orthodontic department at UNC as an Adjunct Associate Professor where she continues to work on research and teach clinical aspects of orthodontics and she has published some of her research findings. Dr. Scheffler has her name on patents for a couple of orthodontic products that she helped develop and she lectures internationally about these products and on some of the latest orthodontic clinical procedures. As a doctor in our practice, Dr. Scheffler aspires to continue the tradition of excellence in service to patients and exceptional clinical quality with the latest technology that Dr. Michael Mayhew has been providing for over 25 years.
Dr. Scheffler is a Diplomate of the American Board of Orthodontics, a certifying body that honors orthodontists with only the highest standards of orthodontic care. She is also an active member of many professional associations including the American Association of Orthodontists, the Southern Association of Orthodontists, the North Carolina Association of Orthodontists, the American Dental Association and the Tarheel Dental Study Club. She is the co-president of the Tarheel Dental Study Club.
Dr. Scheffler has been married to her husband, Craig, who is a civil engineer, for over 15 years. She and her husband moved to Boone, NC in June of 2005. They have a daughter named Brooke and a son named Bryce. When she isn't creating beautiful smiles, Dr. Scheffler enjoys spending time with her family, hiking, traveling, and photography. Dr. Scheffler is an avid sports fan, and can often be found rooting on the Tar Heels or cheering on the Appalachian State University baseball team where her husband is the pitching coach.
---
Stacy Conn, DMD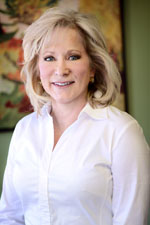 Dr. Stacy A. Conn graduated Magna Cum Laude from Morehead State University in Morehead, Kentucky with a Bachelor of Science degree in Biology. She received her dental degree at the University of Kentucky College of Dentistry and pursued a career in general dentistry for several years following graduation. Dr. Conn enjoyed working with the children in her general practice and decided to become a specialist in dental care for children. She then returned to the University of Kentucky College of Dentistry where she attended the two-year specialty program for a diploma in pediatric dentistry.
Dr. Conn joined Dr. Mayhew's pediatric and orthodontic practice in 1991. Her expertise in pediatric dental care and dedication to excel in her profession prompted her to pursue board certification by the American Academy of Pediatric Dentistry. This voluntary effort in continuing education is unique in that it applies formal training with conventional continuing education and the real world of patient care, all reviewed and monitored by nationally respected peers in our field of specialty care.
Dr. Conn maintains active membership in several professional associations, serves on the Sports Medicine Team at Appalachian State University and is a part time clinical professor at the University of North Carolina School of Dentistry. She is involved in the local community, supporting multiple fund raising efforts with special interests in the Watauga Education Foundation, Hospice of Watauga County and the Watauga Community Foundation.
---
Dr. Kyle Copley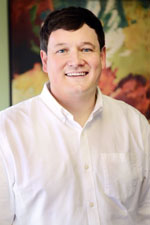 Dr. Copley received his Bachelors of Design in Architecture from Clemson University in 2002. After working for a short time as an architect, he returned to school to earn his Doctorate in Dental Medicine from the Medical University of South Carolina. While there, he was involved in many organizations and served as president of the Dental Honor Counsel. At graduation, he received the MUSC Class of 2010 "Golden Toothbrush", being voted by his classmates as the person they would most want to be their own personal dentist. Copley completed his advanced education in pediatric dentistry and his Masters of Science in Dentistry in 2014. His training at the University of Louisville included treating children and adults with special needs, hospital dentistry, patients with compromising medical conditions, sedation dentistry, early interceptive orthodontics, and advanced behavior management techniques. He served as chief resident in his final year of residency.
Dr. Copley has experience treating the dental needs of children in Western North Carolina. For over 2 years, he practiced at the Toe River Children's Dental Clinic in Bakersville, NC. During his time in the area, Dr. Copley was a volunteer dentist at the Asheville Buncombe Community Christian Ministry, as well as for the Mission of Mercy free dental clinic in Sylva, North Carolina.
Dr. Copley is a native of Camden, SC. He enjoys reading, traveling, hiking, and watching Clemson football. He is a creative artist and enjoys drawing, painting and creating new treasures from found objects.