Early Orthodontics
Comprehensive Orthodontic Care For Children In The Boone, Wilkesboro, Lenoir NC Area.
Drs. Mayhew, Scheffler, Conn, and Copley strongly believe in the importance of seeking an orthodontic evaluation early. The American Association of Orthodontists recommends that the initial orthodontic evaluation should occur by the time your child is 7 years old.
At this young age, treatment may not yet be necessary, however, it is often the best time to correct an underbite, stop thumb-sucking effects, reduce the likelihood of fracturing protruded front teeth, eliminate abnormal swallowing or speech problems and also guide the growth of the jaw and regulate the width of the upper and lower dental arches. Early treatment can often simplify later orthodontic treatment and/or prevent surgery or tooth extractions.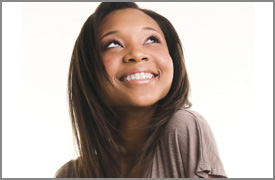 Benefits Of Early Orthodontic Evaluation
Having your child's teeth and bite relationship evaluated early generally provides a greater opportunity for more effective treatment, even if it is not necessary at the time. Prudent intervention guides growth and development, which can prevent more serious problems from developing later. If treatment is begun early, the orthodontist can guide incoming permanent teeth and if necessary, gain space for permanent teeth to avoid impacted permanent teeth or the need for permanent tooth extractions.
Why Age 7 Is Considered The Optimal Time For Orthodontic Screening
When a child is 7 years old, the first molars have begun to erupt – which establish the back bite. During this time, your orthodontist can evaluate front-to-back and side-to-side tooth relationships. For example, the presence of erupting incisors can indicate possible problems such as:
Timely screenings can help increase the chances for an incredible smile.
Advantages Of Interceptive Orthodontic Treatment
Interceptive treatment can result in:
Creating room for crowded and erupting teeth
Creating better facial symmetry by influencing jaw growth
Reducing the risk of trauma to protruding front teeth
Preserving space for un-erupted teeth
Reducing the need for tooth removal
Reducing treatment time with braces
Candidates For Early Orthodontic Treatment
Orthodontics improves more than just how a smile looks – treatment improves your over all health and corrects bad bites called malocclusions. Malocclusions occur due to tooth and jaw misalignment and can affect the way you smile, chew, clean your teeth and feel about your smile.
Importance of Treating Malocclusions
According to the American Association of Orthodontists, untreated malocclusions can result in a variety of problems that can adversely affect your general health. Problems can include:
Difficultly brushing and flossing – leading to tooth decay and gum disease
Protruding teeth are more susceptible to accidental chipping
Crossbites can cause unfavorable growth and uneven tooth wear
Openbites can result in tongue-thrusting habits and speech impediments
Orthodontic treatment does more than just give you a beautiful smile – it creates happier and more healthy you!
Schedule Your Child's First Orthodontic Visit With Us
If you think your child may need orthodontic help or if your child has yet to see an orthodontist, give us a call at our Boone, NC office. One of our friendly team members will work with you to schedule an appointment that works within your schedule. Drs. Mayhew and Scheffler are proud to serve the high country and Watauga, Wilkes, Ashe, Avery, Alleghany, Caldwell, Mitchell, Grayson VA, and Johnson TN counties . We look forward to meeting you soon!