Importance of Calcium
Why Do I Need Calcium?
Calcium is a mineral that makes your bones and teeth hard. It is also in your blood and soft tissues; it helps your muscles contract and your blood clot, and helps your nervous system work properly.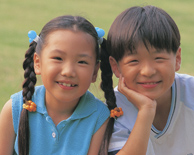 Vitamin D is essential to the body's absorption of calcium.
Calcium RIch Foods:
Nuts & Beans
Almonds
Brazil Nuts
Hazel Nuts
Walnuts
Pecans
Baked Beans
Pistachios, shelled
Sesame Seeds
Chick Peas
Lentils
Soybean Curds
Kidney Beans
Navy Beans
Pinto Beans
Black Beans
Lima Beans
Fruits & Vegetables
Onions
Broccoli
Collards
Spinach
Carrots
Dried Figs (excellent)
Globe Artichoke
Black Currants
Chinese Cabbage
Elderberries
Kale
Brussels Sprouts
Leeks
Okra
Parsley
Rhubarb
Tangerine
Turnip Greens
Prunes
Navel Oranges
Golden Raisins
Apricots, Dried
Prunes/dehydrated
Sauces, Soups & Other Stuff
Blackstrap Molasses
Brown Sugar
Barbecue Sauce
Clam Chowder
Seaweed
Cream of Celery
Cream of Asparagus
Poppy Seeds
Minestrone
Celery Soup
Miso
Tofu
Tempeh
Tahini
Drinks
Milk
Orange Juice w/added calcium
Condensed milk sweetener
Eggnog
Half and Half
Goat milk
Tangerine Juice
Pineapple Juice
Pineapple Juice Cream
Nonfat dry powdered milk
Buttermilk
Meats
Flank Steak
Ground Beef
Top Sirloin
Chili
Round Steak
Liver
Veal Cutlets
Rabbit (very calcium rich)
Venison, ground
Smoked Meats
Turkey Bologna
Venison
Bratwurst
Kielbasa
Salmon (especially canned)
Shrimp
Haddock
Carp
Perch from ocean
Herring
Sardines in oil with beans
Bread/Grain Products
Wheat Breads, enriched
Mixed Grain Breads, enriched
Corn Bread
Carob Flour
Taco Shells
Nature Valley Granola
Brown Rice
Bulgur
Brown Rice
Rice Flour
Soy Flour
Oatmeal
Oat Flakes (fortified)
Puffed Rice
Total™ Cereal
Desserts
Peanut Butter Cookies
Baked Custard
Bread Pudding with raisins
Rice Pudding
Yogurt
Pumpkin Pie
Pudding
Ice Cream
Cheeses & Dairy
Ricotta Cheese
Romano Cheese
Parmesan Cheese
Blue Cheese
Feta Cheese
Mozzarella
Swiss Cheese
Cheddar Cheese
Monterey Jack
Sour Cream
Yogurt
How do I know if my child is getting enough Calcium?
Calcium is usually shown on food packaging as a percentage. This is on the general basis of 1000 mg. recommended daily intake. So, to figure the amount of calcium in a food, simply add a zero to the end to get the milligrams of calcium that product contains.
Example:
35% = 350mg
12% = 120mg
60% = 600mg
Based on the indicators below, you can determine how much calcium your child needs to develop strong, healthy teeth and bones.
Preschool age children require about 500 to 800 mg of calcium each day.
School age children require about 800 mg of calcium each day. Once they begin puberty, their calcium requirements will increase to about 1200 mg each day.
Adolescents require about 1200 to 1500 mg of calcium each day. These growing bones need more calcium than adult bones!
Yummy ways to add calcium to your diet.
You will probably only need to add calcium to your child's diet if your child is on a vegan or other dairy restricted diet. For children who do not like or cannot tolerate milk products, dark leafy green vegetables and/or soy-based products can be introduced to add the extra calcium boost growing teeth need.
If you find that your child is not getting enough calcium but they are dairy tolerant, try dried milk instead of tablet form supplements. They'll never know the difference!
WOW! 1 Tablespoon of nonfat dried milk has 85 mg of calcium!
Add nonfat dried milk to:
Pancakes and waffles (2 Tablespoons)
The milk you put on cereal
Creamed soups
Mashed potatoes
Cooked cereals
Also fun treats like ice cream, frozen yogurt, pudding, pizza, cheese cubes, and custards can act as calcium supplements to children who don't like milk, and can be quite healthy when they are given in appropriate amounts.