Testimonials
Our office would not be able to provide the superior orthodontic and pediatric dental services without the support of our patients. We are proud to display these kind words from our patients!
From one of our all star patients regarding our Kids Club Program: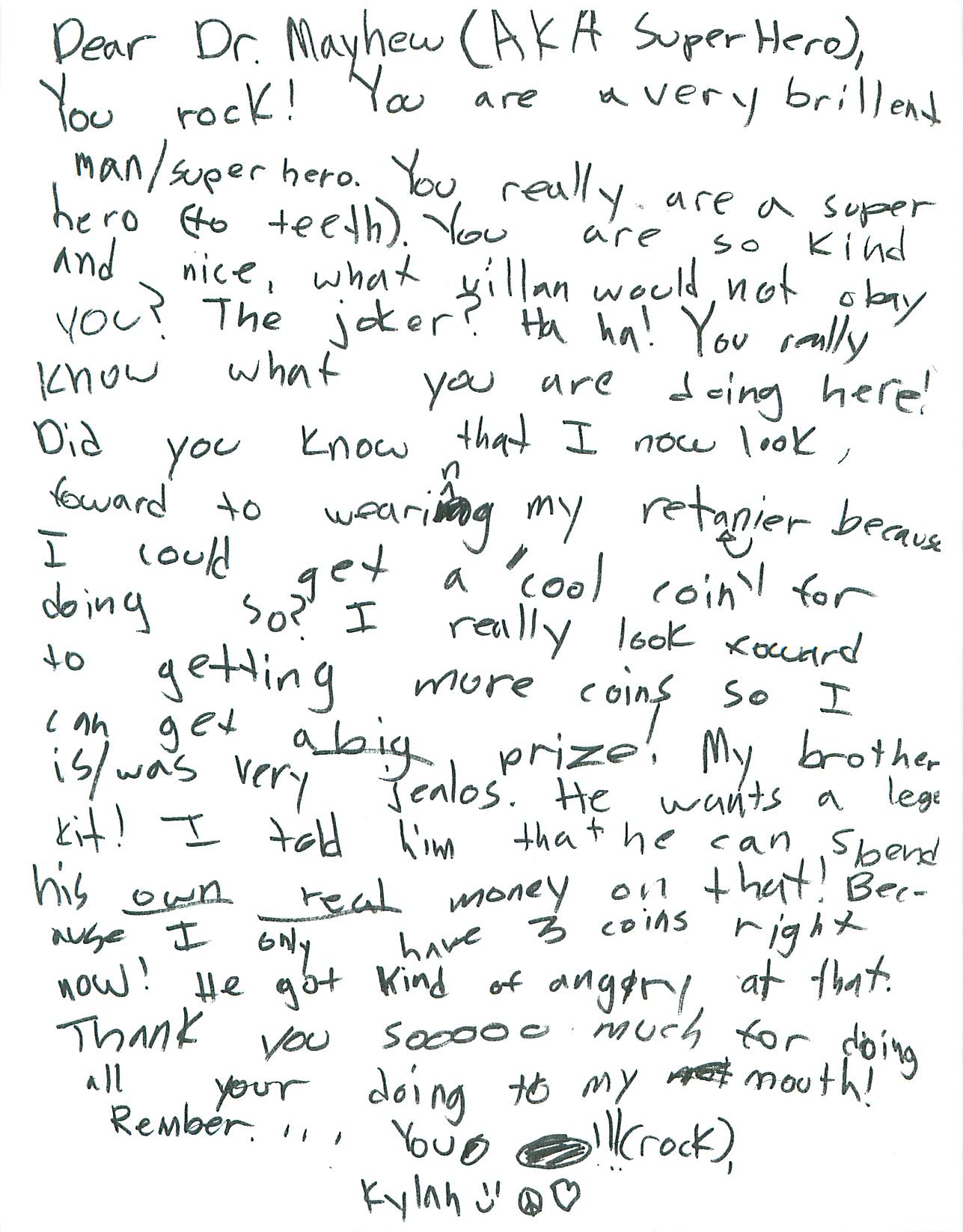 Dear Drs. Mayhew, Scheffler and Staff,
I've been a patient and have known Dr. Mayhew for 20+ years. In 2004, I came back to him and talked with him about Damon braces. He showed me before and after pictures of patients that had crooked teeth and bites that were worse than mine and how they had excellent smiles now. For the past 2-3 years, I've been wearing Damon Braces and my teeth are finally straight. When I'm done with the treatment, I'm going to get my teeth whitened and see what I look like with a white straight smile for the first time in my life. I'm so proud of Drs. Mayhew and Scheffler, and their staff. They're not only professional, they're like part of my family and helped a lot to let me have a great set of teeth. I would encourage anybody, teenagers and adults, that if you want a perfect smile for the first time in your life, Drs. Mayhew and Scheffler and Damon Braces is the way to go.
Thank you Drs. Mayhew and Scheffler, and all of the staff for helping me achieve the impossible. A Great Smile!!!
Sincerely,
Donny McCaulley Jr.
---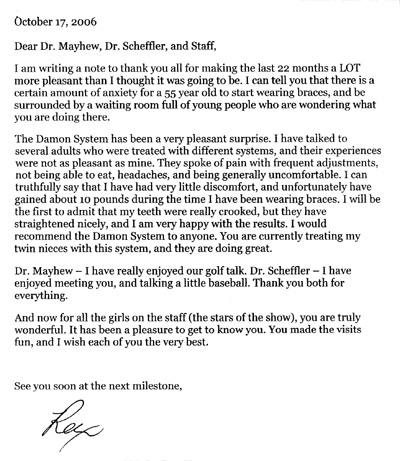 ---
Dr. Mayhew and all the staff at the orthodontist,
I am so impressed by the amazing work you have done straightening my teeth. I just want to thank you all very much !!! Since I have gotten my braces off, my self-esteem has improved greatly and I am no longer embarrassed by my smile. Even though it has been a long process, I have really enjoyed it all. It's been neat being able to observe the steps taken to make my teeth as beautiful as they are today. It was well worth the wait! Each and every visit to the orthodontist has been something new and exciting because I never knew what to expect next. You always went out of your ways to make my visits comfortable and almost painless. I feel as though I have become a part of your "family" and it's as if I know you all as individuals. Thank you all so much for not only improving my smile but my self-esteem. God bless you all!
Love,
Casey Edmisten
---
Dear Dr. Mayhew,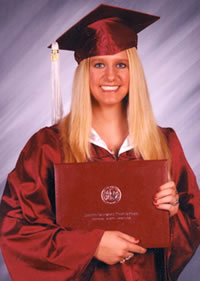 Hello. I wanted to take the time to send you some updated pictures of me. This was taken this year and I wanted you to see how happy I am with my new smile. I am still very pleased and now I see that everything I went through was very much worth it. Thank you so much for all that you have done for me and that you will continue to do for me.
I graduate on May 28 2004. So, I am really excited about that. I will then start college. I am really nervous, but excited all at the same time. I really cannot believe how long I have been your patient. It seems like you have watched me grow. I have really had a wonderful time with you and your staff. Even if I have went through just about everything there is. HA !HA !
I will see you in July. Have a wonderful day!
Sincerely,
Amber